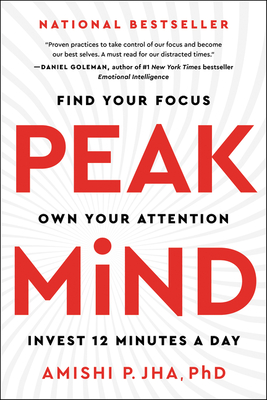 ISBN10:
0062992147
ISBN13:
9780062992147
Publisher:
Harper One
Published:
Oct 19 2021
Pages:
368
Weight:
1.13
Height:
1.24
Width:
6.33
Depth:
9.29
Language:
English
***NATIONAL BESTSELLER***
STOP FOR A MOMENT.
Are you here right now?
Is your focus on this page? Or is it roaming elsewhere, to the past or future, to a worry, to your to-do list, or to your phone?
Whether you're simply browsing, talking to friends, or trying to stay focused in an important meeting, you can't seem to manage to hang on to your attention. No matter how hard you try, you're somewhere else. The consequence is that you miss out on 50 percent of your life--including the most important moments.
2 different editions
Also available