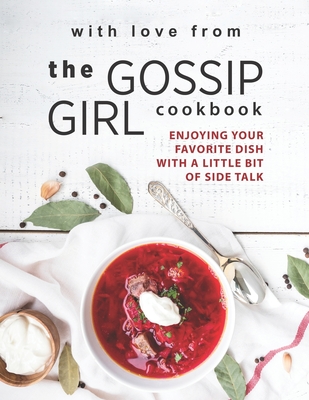 With Love from The Gossip Girl Cookbook: Enjoying Your Favorite Dish with A Little Bit of Side Talk
Paperback
ISBN13:
9798520377979
Publisher:
Independently Published
Published:
Jun 14 2021
Pages:
78
Weight:
0.45
Height:
0.16
Width:
8.50
Depth:
11.02
Language:
English
Hey, y'all Gossip Girl fan. I know it has been a long time coming, but we love the series and still get emotional watching it. Whether it is Blair and her minions, falling in love with Chuck, or Serena's hunger for food and men, it was a packed full of what life is like for an Upper East Side teenager(s).

But it dealt with one problem we all suffer from, trying to fit into society outside our belief system. From schoolwork to love cycles, Gossip Girl was all about parties, buffets, brunches, and more food than most people would admit.

These girls were everywhere eating their way through Veselka, New York, and the Gramercy Tavern. Food was a significant part of their lives. We have captured these foodie scenes and translated them into 30 delectable recipes that can grace the menu of any top-notch restaurant.

So, straighten the skirt, tuck the shirts, and walk those pumps into the kitchen as we cook some of our Gossip girl-inspired recipes.

Hey, once again, it's me, the Gossip Girl, Love!

Also in
Cookbooks General