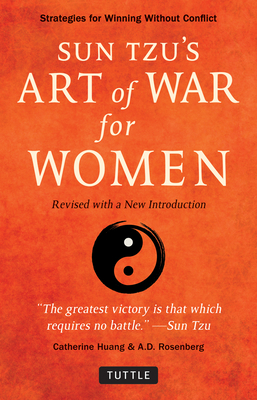 ISBN10:
0804852006
ISBN13:
9780804852005
Publisher:
Tuttle Pub
Published:
Sep 3 2019
Pages:
224
Weight:
0.55
Height:
0.70
Width:
5.20
Depth:
7.90
Language:
English
Sun Tzu's classic treatise
The Art of War
has influenced countless generations--of men--when they find themselves on battlefields, in the office and in everyday life. On its heels comes this battle-plan guide specifically addressed to women, at a time when their positions and roles in business and society are being reframed.
Sun Tzu's Art of War for Women
helps women find paths to success through strategies and approaches made famous in the ancient Chinese text. Co-author Catherine Huang, herself the founder and president of a multi-million dollar corporation, has personally employed these strategies in her male-dominated line of work.
Sun Tzu's tested strategies aim to achieve win-win outcomes. The guidelines for doing so include:
Understanding your own strengths and weaknesses
Turning disadvantages into advantages
Thinking outside the box
Being confident in yourself and visualizing success