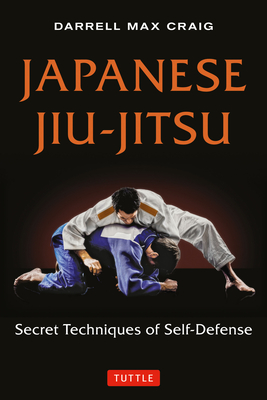 ISBN10:
4805313242
ISBN13:
9784805313244
Publisher:
Tuttle Pub
Published:
Feb 17 2015
Pages:
224
Weight:
0.90
Height:
0.80
Width:
6.00
Depth:
9.00
Language:
English
With extensive, step-by-step photographs and instructions, this jiu-jitsu guide is an efficient tool for mastering this ancient martial art. The original Japanese martial art developed by the elite samurai class during Japan's feudal era, Jiu-jitsu is the forerunner of Judo and the precursor of today's ultimate fighting styles, such as mixed martial arts (MMA). For centuries, this method of unarmed self-defense proved so successful in combat that it was kept secret and taught only to a select few. Based on the author's study with instructors at the Tokyo police academy, this martial arts book presents all the traditional techniques of Jujitsu, also known as Jiu-jitsu. These methods teach you valuable restraining methods that force your opponent to submit without abuse by using pressure points. It shows you tips for search and seizure, and the almost extinct art of Hojojutsu--how to tie people up without using any knots. Japanese Jiu-jitsu: Secret Techniques of Self-Defense addresses and demonstrates the full range of Kaisho Goshin Budo Taiho Jitsu Ryu (Tokyo police self-defense). Learn specific techniques such as:
The use of hands
Throwing an opponent
Attacking vital points with strikes and kicks
The use of weapons (like the staff).