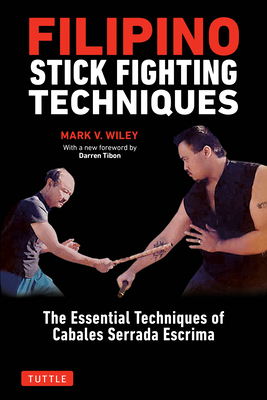 ISBN10:
0804851417
ISBN13:
9780804851411
Publisher:
Tuttle Pub
Published:
Mar 19 2019
Pages:
192
Weight:
0.75
Height:
0.60
Width:
5.90
Depth:
8.90
Language:
English
Filipino Stick Fighting Techniques
is the authoritative guide to Cabales Serrada Escrima--a stick fighting art with its roots in Escrima, the national martial art of the Philippines. The popularity of these techniques has dramatically increased since they were used extensively by Matt Damon in action-packed fight scenes in the
Jason Bourne
films. Developed by Grandmaster Angel Cabales when he came to the U.S., Cabales Serrada Escrima is a distinct system emphasizing close-quarter combat using highly effective stick-fighting moves in unarmed as well as knife fighting situations. This book offers a clear presentation of the basic strikes, blocks, counters, and disarms unique to this style of martial art--as well as explaining how and why the techniques work and when to use them. Angel Cabales was a pioneer in the Filipino Martial Arts and the first teacher of Escrima in the U.S. He trained and certified Mark V. Wiley, the author of this book. Darren G. Tibon, an Escrima Grandmaster, was also trained by Cabales and has contributed a new foreword to the book.
This new edition contains:
Personal accounts of Grandmaster Angel Cabales and how he developed his system
The dynamics of body positioning, distance control, and both single-stick and empty-hand defensive methods
A comprehensive set of training drills for practitioners at different levels