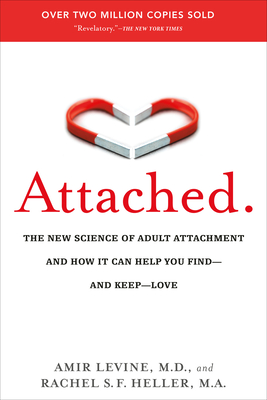 ISBN10:
1585429139
ISBN13:
9781585429134
Publisher:
Tarcher Jeremy Publ
Published:
Jan 5 2012
Pages:
304
Weight:
0.76
Height:
0.90
Width:
5.90
Depth:
8.90
Language:
English
Over a decade after its publication, one book on dating has people firmly in its grip.

--The New York Times

We already rely on science to tell us what to eat, when to exercise, and how long to sleep. Why not use science to help us improve our relationships? In this revolutionary book, psychiatrist and neuroscientist Dr. Amir Levine and Rachel Heller scientifically explain why why some people seem to navigate relationships effortlessly, while others struggle.
Discover how an understanding of adult attachment--the most advanced relationship science in existence today--can help us find and sustain love. Pioneered by psychologist John Bowlby in the 1950s, the field of attachment posits that each of us behaves in relationships in one of three distinct ways: