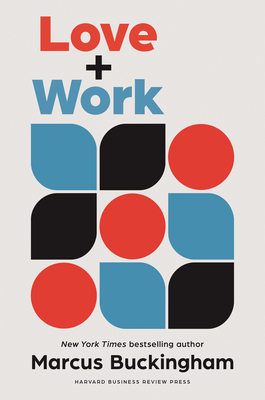 Love and Work: How to Find What You Love, Love What You Do, and Do It for the Rest of Your Life
Hardcover
Publisher Price: $28.00
ISBN10:
1647821231
ISBN13:
9781647821234
Publisher:
Harvard Business Review Pr
Published:
Apr 5 2022
Pages:
320
Weight:
1.00
Height:
1.30
Width:
5.70
Depth:
8.40
Language:
English
A Wall Street Journal bestseller
World-renowned researcher and New York Times bestselling author Marcus Buckingham helps us discover where we're at our best--both at work and in life.
You've long been told to Do what you love. Sounds simple, but the real challenge is how to do this in a world not set up to help you. Most of us actually don't know the real truth of what we love--what engages us and makes us thrive--and our workplaces, jobs, schools, even our parents, are focused instead on making us conform. Sadly, no person or system is dedicated to discovering the crucial intersection between what you love to do and how you contribute it to others.