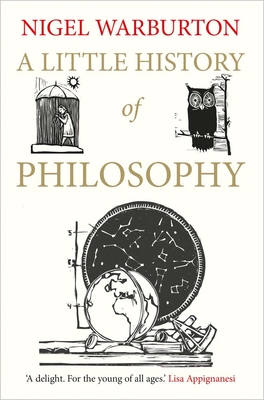 A Little History of Philosophy
Paperback
Series: Little Histories
Publisher Price: $15.00
ISBN10:
0300187793
ISBN13:
9780300187793
Publisher:
Yale Univ Pr
Published:
Oct 30 2012
Pages:
272
Weight:
0.75
Height:
0.80
Width:
5.50
Depth:
8.40
Language:
English
For readers of E. H. Gombrich's A Little History of the World, an equally irresistible volume that brings history's greatest philosophers to life
A primer in human existence: philosophy has rarely seemed so lucid, so important, so worth doing and so easy to enter into. . . . A wonderful introduction for anyone who's ever felt curious about almost anything.--Sarah Bakewell, author of
How To Live: A Life of Montaigne in One Question and Twenty Attempts at an Answer
Philosophy begins with questions about the nature of reality and how we should live. These were the concerns of Socrates, who spent his days in the ancient Athenian marketplace asking awkward questions, disconcerting the people he met by showing them how little they genuinely understood. This engaging book introduces the great thinkers in Western philosophy and explores their most compelling ideas about the world and how best to live in it.