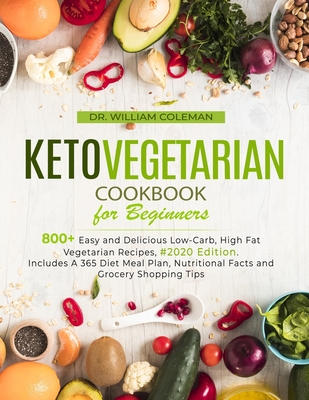 Keto Vegetarian Cookbook for Beginners: 800+ Easy and Delicious Low-Carb, High Fat Vegetarian Recipes, #2020 Edition. Includes A 365 Diet Meal Plan, N
Paperback
ISBN13:
9798656438841
Published:
Jun 23 2020
Pages:
268
Weight:
1.38
Height:
0.56
Width:
8.50
Depth:
11.02
Language:
English
NEW IMPROVED EDITION, DECEMBER 2020
You Are About To Discover How To Keep Your Body Burning Fat 24/7 While On A Ketogenic Diet With The Easy to Follow, for Beginners cookbook Without Having To Rely On Animal Based Sources Of Fats And Proteins!
The keto diet is without doubt the most effective dietary approach to weight loss. That's why you will see all manner of inspiring before and after photos of people who've been on the keto diet on different social media platforms.