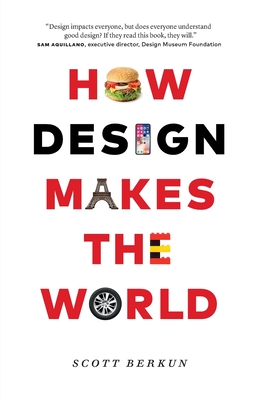 ISBN10:
0983873186
ISBN13:
9780983873181
Publisher:
Lightning Source Inc
Published:
May 5 2020
Pages:
210
Weight:
0.60
Height:
0.48
Width:
5.50
Depth:
8.50
Language:
English
Everything you use, from your home to your smartphone, from highways to supermarkets, was designed by someone. What did they get right? Where did they go wrong? And what can we learn from how these experts think that can help us improve our own lives?

In How Design Makes The World, bestselling author and designer Scott Berkun reveals how designers, from software engineers to city planners, have succeeded and failed us. From the airplane armrest to the Facebook like button, and everything in between, Berkun shows how design helps or hinders everyone, and offers a new way to think about the world around you.