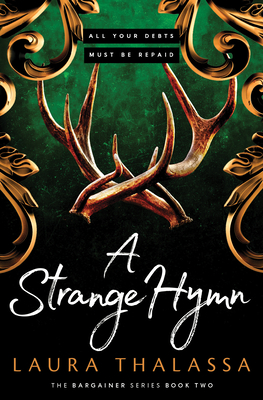 A Strange Hymn
Paperback
Series: The Bargainer, Book 2
Publisher Price: $17.99
ISBN10:
1942662327
ISBN13:
9781942662327
Publisher:
Bloom Books
Published:
Jun 17 2021
Pages:
416
Weight:
0.96
Height:
0.85
Width:
5.25
Depth:
8.00
Language:
English
From bestselling indie author Laura Thalassa comes the newly revised and edited second book in her smash-hit dark fantasy romance between a siren and the bargainer she owes countless favors to.
She survived the mad king...but the nightmare isn't over.
Siren Callypso Lillis still wears the physical reminders of her time as Karnon's captive, even after reuniting with soulmate Desmond Flynn, the King of Night. Not only that, but mounting evidence suggests the Thief of Souls, the being responsible for the disappearance of countless fae warriors, is still out there.
2 different editions
Also available