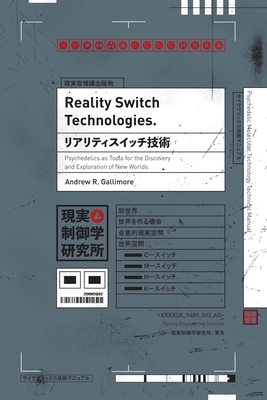 ISBN10:
1739110102
ISBN13:
9781739110109
Publisher:
Lightning Source Inc
Published:
Oct 3 2022
Pages:
336
Weight:
1.33
Height:
0.91
Width:
6.00
Depth:
9.00
Language:
English
You are in possession of an exquisite machine motionlessly buoyant in the softly circulating fluids of your skull. A world-building machine. And psychedelic molecules are the tools for tuning and operating this machine...
From LSD to magic mushrooms to DMT to Salvia divinorum, psychedelics are used across the globe to stimulate the brain and change the nature of the subjective world. In sufficient doses, these molecules have the potential, not only to alter the structure of the normal waking world, but to replace it entirely - to hurl the tripper into fantastical realms of immense complexity and strangeness, bursting with extraordinary ecologies of apparently intelligent and communicative beings. Whilst these effects seem almost impossible to comprehend, let alone explain, as our understanding the brain's ability to construct our model of reality in normal waking life deepens, the mechanism by which psychedelic molecules perturb its world-building machinery such that entirely novel and unimaginably bizarre worlds emerge begins to reveal itself.
Also in
Metaphysical General