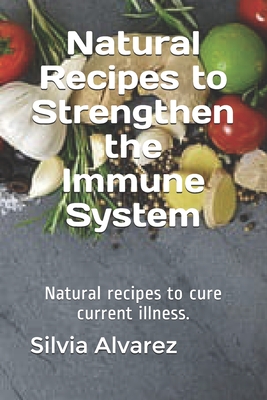 Natural Recipes to Strengthen the Immune System: Natural recipes to cure current illness.
Paperback
Series: Natural Recipes to Heal, Book 2
ISBN13:
9798655976955
Published:
Jun 24 2020
Pages:
36
Weight:
0.14
Height:
0.07
Width:
6.14
Depth:
9.21
Language:
English
The only defense that our body has against viruses and diseases is the Immune System and against the pandemic that is currently occurring on the planet, without specific treatment or medicine and without a vaccine in the near future. The immune system is a complex network of cells, organs and tissues that work together to defend ourselves against microorganisms and toxic substances that could make us sick such as fungi, parasites, viruses and bacteria, it is for this reason that we must strengthen it so that it is suitable to protect ourselves. . The Experts have explained in numerous articles how to strengthen this system to better face the new pandemic recommending a healthy diet, getting enough sleep, avoiding stress, excessive alcohol, tobacco, and other toxic substances. Diseases are a product of our immune system being low, therefore, through our food we generate good or bad nutrition that helps us protect ourselves. The importance of knowing what we eat has to do with the substances we find in food. In this book I give you a compilation of recipes and foods that strengthen the immune system and at the same time effectively cure us of viruses that may try to attack us.
Also in
Medical Reference