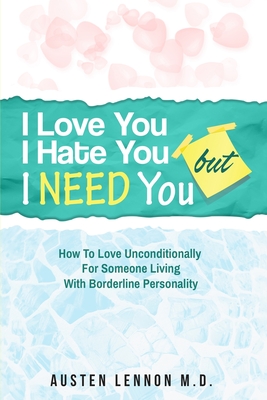 Borderline Personality Disorder - I Love You, I Hate You, But I Need You: How To Love Unconditionally for Someone Living with Borderline Personality (
Paperback
Publisher Price: $14.99
ISBN10:
9814950165
ISBN13:
9789814950169
Publisher:
Lightning Source Inc
Published:
Jan 31 2022
Pages:
76
Weight:
0.25
Height:
0.16
Width:
6.00
Depth:
9.00
Language:
English
Begin The Life-Long Loving And Healing Process With Someone Living With Borderline Personality Today
Borderline personality disorder is an extremely serious mental disorder of impulsive actions and usually has a chain of unstable relationships. You can see the disorder with marks of ongoing mood instabilities and other instabilities such as behavior, self-image, and function. The person with BPD has very high anger, depression, and anxiety episodes that can last from a few hours to a few days.