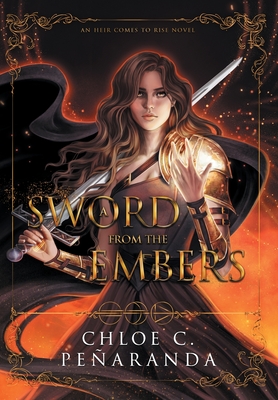 A Sword From the Embers
Hardcover
ISBN10:
191553402X
ISBN13:
9781915534026
Publisher:
Lightning Source Inc
Published:
Jan 24 2023
Pages:
748
Weight:
2.78
Height:
1.81
Width:
6.00
Depth:
9.00
Language:
English
The captivating, heart-wrenching fifth instalment in the bestselling series AN HEIR COMES TO RISE from Chloe C. Peñaranda.
When a true heir awakens, a returning past can break. And when war follows, a lifelong vow may shatter.
A RISE...
Awakening from a dark defeat, Faythe discovers a greater threat to the life she took back. Staggering truths will challenge her and reveal that some bonds were forged to defy. With the battle lost, the war has just begun, and as an enemy is captured, it soon becomes clear a storm can be tamed but never bottled.