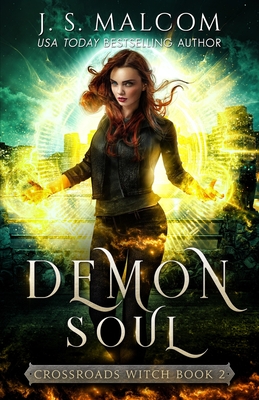 ISBN13:
9798520912576
Publisher:
Independently Published
Published:
Jun 17 2021
Pages:
368
Weight:
1.03
Height:
0.82
Width:
5.50
Depth:
8.50
Language:
English
One chance. That's all I'll have. Along with a choice I can't possibly make.
In just a few weeks, I've gone from living in a psychiatric hospital, to learning I have magic, to joining a secret society of witches. I've also had to come to terms with both what I am and where I came from. Half demon, half witch, born in the demon realm-a magical mutation created for sacrificial purposes. It's so nice knowing that the woman who raised me only did so because she was planning to spill my blood on her sacrificial altar. So, yeah. No wonder I went crazy.