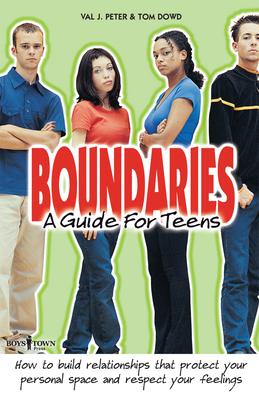 Boundaries: A Guide for Teens (Secular Edition): How to Build Relationships That Protect Your Personal Space and Respect Your Feelings
Paperback
Child PsychologyGeneral Education
Publisher Price: $9.95
ISBN10:
1889322903
ISBN13:
9781889322902
Publisher:
Boys Town Pr
Published:
Jan 1 2000
Pages:
113
Weight:
0.41
Height:
0.32
Width:
5.99
Depth:
8.04
Language:
English
This book invites teens to examine their lives and relationships. It begins by helping define what physical, emotional, spiritual, and sexual boundaries are. Stories of other teens illustrate how personal space and feelings can be either respected or violated in relationships with others.
The book's journal format encourages teens to reflect on and record feelings about their own relationships by answering for themselves. Do people respect your boundaries? Has anyone ever made you feel uncomfortable in some way? Have you ever felt manipulated, intimidated, or mistreated by someone you regarded as a friend? How can you get a friendship that has gone wrong back on track? Use
Boundaries: A Guide for Teens
to help assess relationships with family, friends, and classmates. Learn how to build close and satisfying friendships while guarding against being used or abused by others.
Also in
General Education