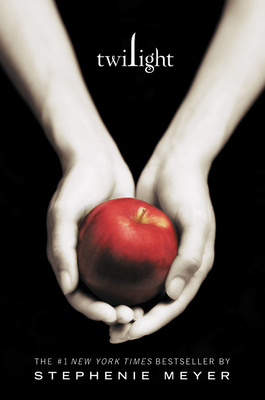 Twilight
Hardcover
Series: Twilight Saga, Book 1
Currently unavailable to order
ISBN10:
0316160172
ISBN13:
9780316160179
Publisher:
Little Brown Books For Young R
Published:
Oct 1 2005
Pages:
544
Weight:
1.40
Height:
1.60
Width:
5.80
Depth:
8.30
Language:
English
Awards:
Black-Eyed Susan Award, Colorado Blue Spruce Award, Delaware Diamonds Award, Eliot Rosewater Indiana High School Book Award, Evergreen Young Adult Book Award, Garden State Teen Book Award, Georgia Peach Book Award for Teen Readers, Golden Archer Award, Golden Sower Award, Grand Canyon Reader Award, Heartland Award, Iowa High School Book Award, Isinglass Teen Read Award, Kentucky Bluegrass Award, Nevada Young Readers' Award, Pennsylvania Young Reader's Choice Award, Rhode Island Teen Book Award, South Carolina Childrens, Junior and Young Adult Book Award, Tayshas Reading, Texas Lone Star Reading List, Volunteer State Book Awards
Fall in love with the addictive, suspenseful love story between a teenage girl and a vampire with the book that sparked a literary phenomenon and redefined romance for a generation (New York Times).
Isabella Swan's move to Forks, a small, perpetually rainy town in Washington, could have been the most boring move she ever made. But once she meets the mysterious and alluring Edward Cullen, Isabella's life takes a thrilling and terrifying turn.

Also in
Young Adult Fiction