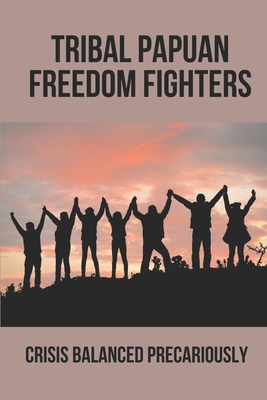 Tribal Papuan Freedom Fighters: Crisis Balanced Precariously: Human Rights Situation In West Papua
Paperback
ISBN13:
9798520349457
Publisher:
Independently Published
Published:
Jun 14 2021
Pages:
198
Weight:
0.65
Height:
0.45
Width:
5.98
Depth:
9.02
Language:
English
One may wonder what really is the Papuan struggle? It is a struggle for dignity, justice, and peace for all. This is not the the struggle of Papuans alone, but also of those - no matter who
they are or where they are in the world - who share similar values, who believe in respect for other human beings and their cultures and in respect and reverence for this beautiful the natural planet on which we all depend for life. The struggle of the Papuans is a challenge to those who consider themselves to be civilized, to be the proponents of modern society, who worship big capital and who are the keepers of sophisticated modern knowledge.
Also in
Australia & Oceania