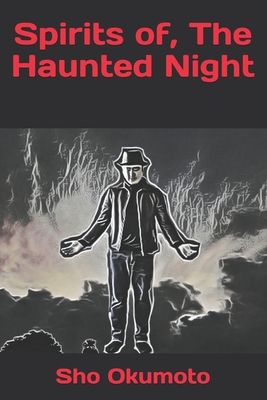 Spirits of, The Haunted Night
Paperback
ISBN13:
9798522483692
Publisher:
Independently Published
Published:
Jun 17 2021
Pages:
104
Weight:
0.33
Height:
0.22
Width:
5.98
Depth:
9.02
Language:
English
It is Halloween again and the local people of Sin Imara call this day, the Haunted Night. A tale, a myth, where evil spirits rise from hell to prey on the weak and to take over a weak person to make them do evil, criminal actions.
Big Al, a detective working for the Metroska City Police, receives a new assignment to investigate an abandoned commercial fishing vessel. It is the Haunted Night, a night where any bad thing can happen and things can easily go wrong.
An investigation, ending up going all wrong, Big Al gets murdered.
A year later, Big Al has been given a taste of life again, reviving from the dead. A long year, the city of Sin Imara has changed, with a new leader who rebuilt the yakuza empire and who took over the city of Sin Imara.
Big Al discovers his wife Shannon, has been raped, beaten, and killed, and his daughter Elizabeth has been kidnapped, a year ago on the Haunted Night, the same night when Big Al got murdered.
This is the chance for Big Al to take action, to seek revenge on the murderers who took away Big Al's wife's life and is on the mission to find his daughter to give her, her life freedom.
Join the journey with Big Al from the night of his murder to the second chapter of his life where he is on the mission to seek revenge on the killers of his wife, who were also involved in the kidnapping of his daughter, and to find his daughter.
At the end of the story, there is a 26-page Photo Comic.

Also in
Mystery & Thriller