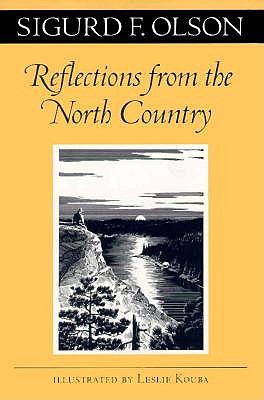 ISBN10:
0816629935
ISBN13:
9780816629930
Published:
Sep 1 1998
Pages:
192
Weight:
0.57
Height:
0.64
Width:
5.54
Depth:
8.27
Language:
English
Written in the last years of his life, Reflections from the North Country is often considered Sigurd Olson's most intellectually significant work. In an account alive with anecdote and insight, Olson outlines the wilderness philosophy he developed while working as an outspoken advocate for the conservation of America's natural heritage.
Based on speeches delivered at town meetings and government hearings, this book joins The Singing Wilderness and Listening Point as the core of Olson's work. Upon its initial publication in 1976, Reflections from the North Country, with Olson's unique combination of lyrical nature writing and activism, became an inspiration to the burgeoning environmental movement, selling over 46,000 copies in hardcover.
In this wide-ranging work, Olson evokes the soaring grace of raven, osprey, and eagle, the call of the loon, and the song of the hermit thrush. He challenges the reader to loosen the grasp of technology and the rush of contemporary life and make room for a sense of wonder heightened by being in nature. From evolution to the meaning and power of solitude, Olson meditates on the human condition, offering eloquent testimony to the joys and truths he discovered in his beloved north-country wilderness.