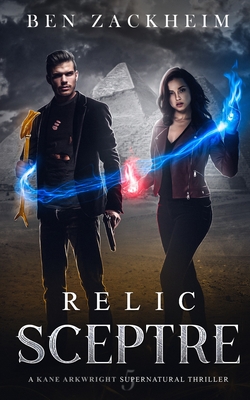 Relic: Sceptre (A Kane Arkwright Supernatural Thriller)
Paperback
Series: Relic, Book 5
ISBN13:
9798686186279
Publisher:
Independently Published
Published:
Nov 11 2020
Pages:
264
Weight:
0.64
Height:
0.60
Width:
5.00
Depth:
7.99
Language:
English
Hated by the gods. Feared by the vampires. Needed by everyone else.
Kane Arkwright is used to being used. But he's done with the whole pawn routine. The Queen of Vampires, Tabitha, has a laundry list of things she wants from him and she'll do anything to get her way. Tough. Blood Bond or no Blood Bond, he's done with her.
Then there's his teacher, Skyler, who was a jerk from hello so the old man is about to learn the meaning of retirement.
Even Kane's partner, Rebel, put aside her strong feelings for him when the power of The Holy Grail beckoned. He'll let that one pass, but she'd better not pull that crap again.
As Kane and Rebel set out to find the Sceptre of Was, an Egyptian relic with the power to bend reality itself, there's one more jackass who wants to control Kane and his cache of powerful relics.
But who is it? Who's behind the escalating violence and the stench of war?
The answer is unexpected. The answer has been right in front of our eyes the whole time.
And the answer changes everything.
Relic: Sceptre is the action-packed, hilarious fifth book in the Kane Arkwright Supernatural Thriller series, a set of urban fantasy novels. If you like action, comedy, and edgy adventures, then you'll love Ben Zackheim's adult fantasy world.
1 different editions
Also available
Also in
Mystery & Thriller