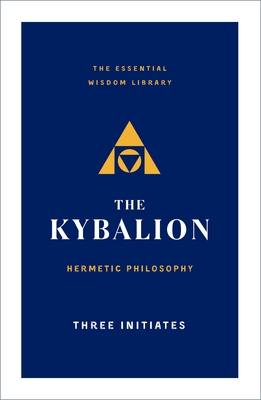 ISBN10:
1250619289
ISBN13:
9781250619280
Publisher:
St Martins Pr
Published:
Jul 21 2020
Pages:
144
Weight:
0.44
Height:
0.50
Width:
5.30
Depth:
8.20
Language:
English
The most popular occult work of the twentieth century
The Kybalion
has long fascinated readers with its exploration of hermetic wisdom. Credited to the mysterious Three Initiates,
The Kybalion
is an esoteric classic that has remained popular since its initial publication in 1908. The book explores the Seven Hermetic Principles--including the Principles of Causation, Mental Transmutation, and Polarity--and the philosophies it contains became founding ideas in the New Thought movement. This edition of the original text is the latest title in the Essential Wisdom Library, which brings sacred wisdom, both ancient and modern, to today's audience. It includes a new introduction to frame the historical context and importance of the text, along with an updated, modern design.
The Kybalion
is a perfect resource and a key source of wisdom for the growing wave of readers interested in the occult and esoteric.