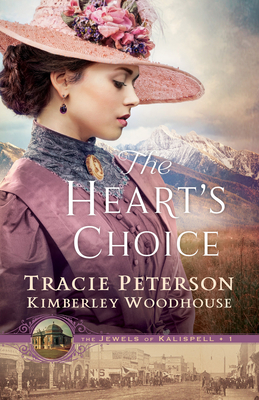 ISBN10:
0764238973
ISBN13:
9780764238970
Publisher:
Bethany House Publ
Published:
May 16 2023
Pages:
332
Weight:
0.65
Height:
1.00
Width:
5.50
Depth:
8.40
Language:
English
After witnessing a wrongful conviction as a young girl, Rebecca McCutcheon--the first female court reporter in Montana--is now determined to defend the innocent. During a murder trial, something doesn't sit well with her about the case, but no one except for the handsome new Carnegie librarian will listen to her.

Librarian Mark Andrews's father sent him off to college hoping he would take over the business side of the family ranch. Mark would rather wrangle books than cows, but when a patron seeks help with research in hopes of proving a man's innocence, Mark is immediately drawn to her and her cause.

In a race against time, will Rebecca and Mark be able to find the evidence to free the man before it's too late?

Escape to Kalispell, Montana, for a daring and romantic tale from the talented pens of bestselling authors Tracie Peterson and Kimberley Woodhouse.
Also in
Christian Fiction