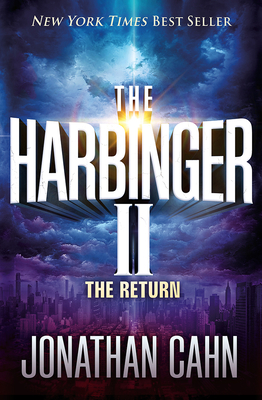 ISBN10:
1629998915
ISBN13:
9781629998916
Publisher:
Frontline
Published:
Sep 1 2020
Pages:
304
Weight:
1.10
Height:
1.30
Width:
6.40
Depth:
9.30
Language:
English
NEW YORK TIMES and USA TODAY Best-Selling Book
From the author that brought you 6 New York Times best-selling books including The Harbinger, The Book of Mysteries, and The Oracle
Is America heading to judgment? What lies ahead? Discover what no book has ever revealed . . . until now!
Are the unprecedented crises of our times, the signs and warnings of coming judgment? Does an ancient mystery hold the secret to the events of our times, and the future of America and the world? Is this mystery even behind the shakings that have now overtaken the world and America? How much time do we have left? In 2012, Jonathan Cahn caused a worldwide sensation with the release of his first book and massive bestseller
The Harbinger.
It was hailed as 'stunning, ' 'prophetic' 'mind-blowing, ' and 'astonishing.' Cahn followed it with bestseller after bestseller but he has always held off on writing a sequel. But now, for the first time, Cahn opens up what could not be unlocked before - the mysteries that couldn't be revealed until the present time, the manifestations that have taken place since
The Harbinger
came out and up to the present hour, and the mysteries of what is yet to come.
Ever since The Harbinger was released, people have been asking...
1 different editions
Also available
Also in
Christian Fiction