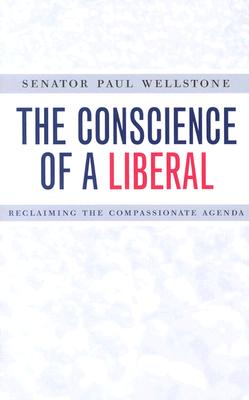 ISBN10:
081664179X
ISBN13:
9780816641796
Publisher:
Univ Of Minnesota Pr
Published:
Sep 3 2002
Pages:
216
Weight:
0.61
Height:
0.53
Width:
5.54
Depth:
8.42
Language:
English
From his earliest childhood memories to the college classroom, from rural Minnesota farm fields and the defense of workers' rights to his 1990 election campaign promises of politics for the benefit of the people, The Conscience of a Liberal candidly discusses Wellstone's life experiences and the coming-of-age of his political views. What emerges is an intriguing inside look at Wellstone's crusade to assert an unabashedly liberal agenda.
From the moment he was elected, Wellstone has passionately articulated a path to economic and social justice for all citizens, justice not contingent on the size of a person's bank account or their political influence. A call for personal politics and deep commitment to beliefs, Wellstone's tenure as a U.S. senator has been a vigorous, at times outraged, and always active fight for support for farmers, working families, and other Minnesotans; for decent jobs, improved health care, a good education, and retirement security. At once responding to the conservative hijacking of compassion as a political yardstick and explaining his own political record, Wellstone engagingly elucidates what contrasts conservative and liberal interests and, as always, rouses progressives to influence the future of American politics.
Also in
Political Biographies