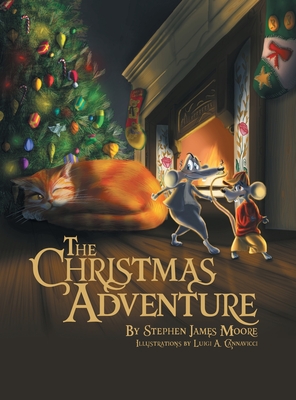 The Christmas Adventure
Hardcover
ISBN10:
0228821959
ISBN13:
9780228821953
Publisher:
Firefly Books Ltd
Published:
Nov 21 2019
Pages:
56
Weight:
0.95
Height:
0.25
Width:
8.50
Depth:
11.00
Language:
English
The Christmas Adventure
It's Christmas Eve night. Neatly wrapped presents are under the tree that is laden with decorations. The kitchen is well stocked for tomorrow's feast. The halls are decked. The fire is fading as silence settles in the living room.
All is warm and cozy in the house while outside, a winter storm rages and the north wind howls as if demanding to get inside out of the cold.
1 different editions
Also available