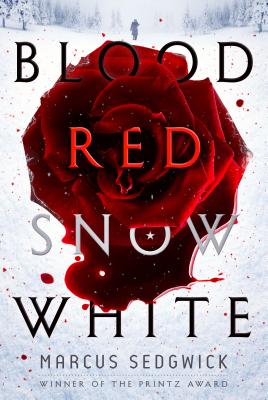 Blood Red Snow White
Paperback
Publisher Price: $23.99
ISBN10:
125012963X
ISBN13:
9781250129635
Publisher:
St Martins Pr 3Pl
Published:
Dec 5 2017
Pages:
336
Weight:
0.60
Height:
0.80
Width:
5.50
Depth:
8.20
Language:
English
Equal parts thriller, love story, and fairytale, Printz Medal-winning author Marcus Sedgwick's Blood Red Snow White is a gripping, romantic adventure novel based on the true story of Arthur Ransome's experiences with love and betrayal in war-torn Russia.
There never was a story that was happy through and through.
When writer Arthur Ransome leaves his unhappy marriage in England and moves to Russia to work as a journalist, he has little idea of the violent revolution about to erupt. Unwittingly, he finds himself at its center, tapped by the British to report back on the Bolsheviks even as he becomes dangerously, romantically entangled with Leon Trotsky's personal secretary. Both sides seek to use Arthur to gather and relay information for their own purposes . . . and both grow to suspect him of being a double agent. Arthur wants only to elope far from conflict with his beloved, but her Russian ties make leaving the country nearly impossible. And the more Arthur resists becoming a pawn, the more entrenched in the game he seems to become.
Blood Red Snow White,
a Soviet-era thriller about the author of the Swallows and Amazons series, from renowned Printz award winning author Marcus Sedgwick, is sure to keep readers on the edge of their seats. Sedgwick masterfully evokes the tumultuous atmosphere of Russia leading up to the creation of the communist Soviet Union, with colorful depictions of major historical figures like the Romanov tsar and tsarina, Grigori Rasputin, Leon Trotsky, and Vladimir Lenin. Marcus Sedgwick is the author of
Saint Death, The Ghosts of Heaven, She Is Not Invisible, Midwinterblood, White Crow
, and
Revolver
.
Praise for Blood Red Snow White:
Also in
Young Adult Fiction