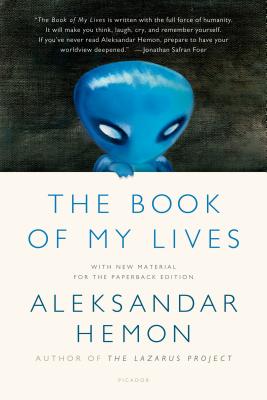 ISBN10:
1250043549
ISBN13:
9781250043542
Publisher:
St Martins Pr 3Pl
Published:
Jan 28 2014
Pages:
242
Weight:
0.65
Height:
0.70
Width:
5.40
Depth:
8.10
Language:
English
A Finalist for the National Book Critics Circle Award

Aleksandar Hemon's lives begin in Sarajevo, where boyhood is consumed by street soccer and sibling rivalry, and a young man's life is about American music, bad poetry, and slightly better journalism. At the age of twenty-seven, Hemon journeyed to Chicago--a trip that would mark the beginning of another life, this time in the United States. There, he watched from afar as war broke out in Bosnia, his parents and sister fleeing, and Hemon himself unable to return.
Yet this, his first book of nonfiction, is much more than a memoir of these experiences. At once a love song to two cities and a paean to the bonds of family,
The Book of My Lives
is a singular work of passion, built on fierce intelligence, unspeakable tragedies, and sharp insight. Like the best narratives, it is a book that will leave you a different reader when you finish--and a different person, with a new way of looking at the world.
A Kirkus Reviews Best Nonfiction Book of 2013