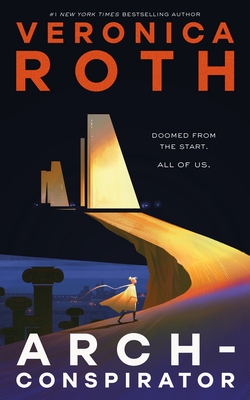 ISBN10:
1250855462
ISBN13:
9781250855466
Publisher:
Tor Books
Published:
Feb 21 2023
Pages:
128
Weight:
0.50
Height:
1.00
Width:
5.50
Depth:
8.40
Language:
English
In this gripping and atmospheric reimagining of Antigone, #1 New York Times bestselling author Veronica Roth reaches back to the root of legend and delivers a world of tomorrow both timeless and unexpected.
I'm cursed, haven't you heard?
Outside the last city on Earth, the planet is a wasteland. Without the Archive, where the genes of the dead are stored, humanity will end. Antigone's parents--Oedipus and Jocasta--are dead. Passing into the Archive should be cause for celebration, but with her militant uncle Kreon rising to claim her father's vacant throne, all Antigone feels is rage. When he welcomes her and her siblings into his mansion, Antigone sees it for what it really is: a gilded cage, where she is a captive as well as a guest. But her uncle will soon learn that no cage is unbreakable. And neither is he.
Roth is a masterful conjurer, summoning both classic myth and visceral dystopia to weave a breathtaking tale of love, avarice, and the timeless desire for revenge. -- Ryka Aoki, bestselling author of
Light From Uncommon Stars