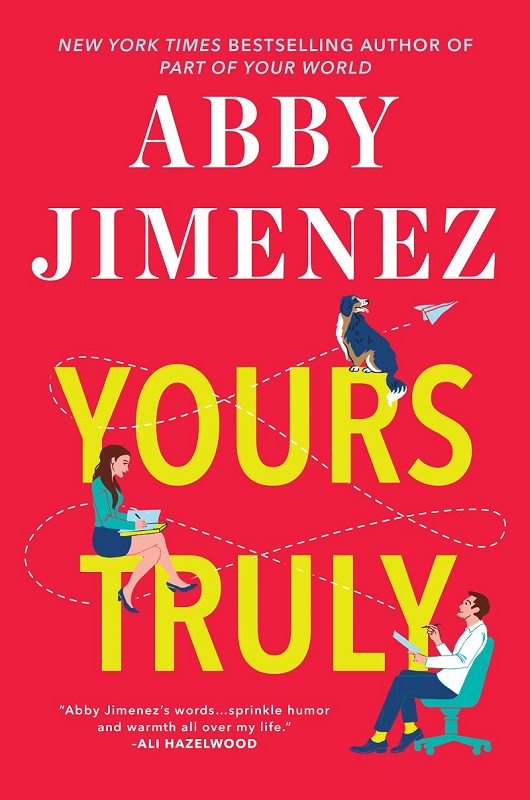 ISBN10:
1538704390
ISBN13:
9781538704394
Publisher:
Forever
Published:
Apr 11 2023
Pages:
416
Language:
English
Pre-order a signed copy today! The personalization window for this item has closed, but you will still receive a signed copy!

ER doctor Brianna Ortiz has had it up to here with men. She just finalized a divorce from her cheating husband, and the new guy at work has been nicknamed Dr. Death for losing seven patients on his first day. Yet when she tries to console him about it, his abrupt rudeness totally takes her aback. With a brother who desperately needs a kidney transplant, Bri has enough to worry about without work drama on top of it. Then she gets the sweetest letter from Dr. Death--er, Dr. Jacob Maddox--himself, and suddenly everything becomes clearer.
Bri does the only thing she can think of. She writes him back. And he writes her. And soon Jacob's little notes are the highlight of her day. Both are shocked when it turns out Jacob is a donor match for Bri's brother's transplant. Willing to do anything to express her gratitude at his sacrifice, Bri agrees to go as Jacob's date to his brother's wedding. They're not dating for real, of course. But Jacob's boisterous family doesn't know that. And when they get the wrong impression, there's nothing to do but go along with the charade...
A novel of terrible first impressions, hilarious second chances, and the joy in finding your perfect match from a true talent (Emily Henry, #1 New York Times bestselling author). Dr. Briana Ortiz's life is seriously flatlining. Her divorce is just about finalized, her brother's running out of time to find a kidney donor, and that promotion she wants? Oh, that's probably going to the new man-doctor who's already registering eighty-friggin'-seven on Briana's pain in my ass scale. But just when all systems are set to hate, Dr. Jacob Maddox completely flips the game . . . by sending Briana a letter. And it's a really good letter. Like the kind that proves that Jacob isn't actually Satan. Worse, he might be this fantastically funny and subversively likeable guy who's terrible at first impressions. Because suddenly he and Bri are exchanging letters, sharing lunch dates in her sob closet, and discussing the merits of freakishly tiny horses. But when Jacob decides to give Briana the best gift imaginable--a kidney for her brother--she wonders just how she can resist this quietly sexy new doctor . . . especially when he calls in a favor she can't refuse. Abby Jimenez's words...sprinkle humor and warmth all over my life. -Ali Hazelwood, New York Times bestselling author of The Love Hypothesis

1 different editions
Also available