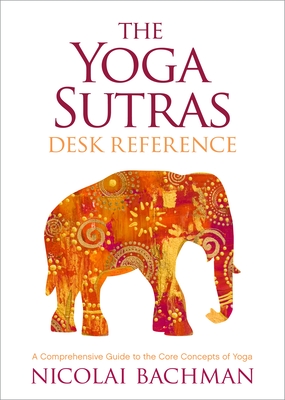 ISBN10:
168364803X
ISBN13:
9781683648031
Publisher:
Sounds True Inc
Published:
Dec 7 2021
Pages:
336
Weight:
1.35
Height:
0.60
Width:
7.40
Depth:
9.90
Language:
English
Sanskrit and yoga scholar Nicolai Bachman offers yoga teachers and students an in-depth resource for accessing, understanding, and practicing the core spiritual teachings of Patanjali's Yoga Sutras. Includes all the Sanskrit, color illustrations, and a full explanation of each concept.
Those who love the physical practice of yoga--its postures, movements, and breathwork--often find themselves seeking its deeper spiritual wisdom. More than 2,000 years ago, the legendary master Patanjali illuminated the way with 195 pearls of insight known as the
Yoga Sutras
. With this indispensable and beautifully illustrated resource, Sanskrit and yoga philosophy teacher Nicolai Bachman brings us a modern, practical guide to Patanjali's foundational masterpiece. Why do we react the way we do in certain situations? How can suffering be an opportunity for growth? Why are nonviolence and truth so important to students and society? Patanjali's sutras shine a timeless light on these questions and more. To help us truly understand what yoga is, Bachman focuses on 51 key concepts, explains each one in great detail, and poses ways to contemplate and experience them in our own lives. This comprehensive work also includes a concise history of yoga and the sutras, a full translation of every sutra, several color illustrations of important process flows, a large glossary of Sanskrit terms, and many learning exercises. Whether you're a seasoned instructor or a student looking to go further in your practice,
The Yoga Sutras Desk Reference
offers a treasury of teachings to discover the outer joy and inner happiness of yoga.
Also in
General Eastern Religions