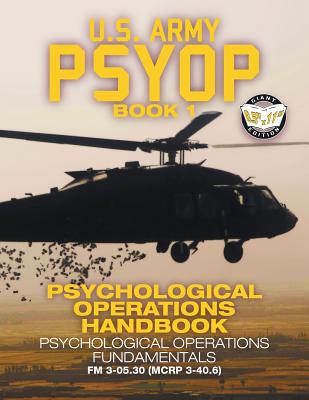 ISBN10:
1949117081
ISBN13:
9781949117080
Publisher:
Lightning Source Inc
Published:
Jul 24 2019
Pages:
180
Weight:
0.95
Height:
0.38
Width:
8.50
Depth:
11.00
Language:
English
TO SUBDUE THE ENEMY WITHOUT FIGHTING IS THE ACME OF SKILL (Sun Tzu)
Book 1 of 3 in the C.M.L. U.S. Army PSYOP series.
Discover the fundamentals of psychological warfare - PSYWAR. Learn how to change opinions, win hearts and minds, and convert people to your cause via mass communication!
Full-size edition - large 8.5 x 11 format: clear, detailed text & illustrations.
Complete & Unabridged.
Batteries last hours, books last decades: get the print edition!
Often misunderstood by the general public, psychological operations (PSYOP) enable U.S. forces to influence a target population's opinions and behavior by affecting their impressions, thoughts and emotions.