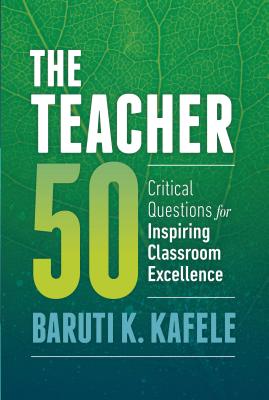 ISBN10:
141662273X
ISBN13:
9781416622734
Publisher:
Assn For Supervision & Curricu
Published:
Aug 25 2016
Pages:
105
Weight:
0.35
Height:
0.40
Width:
5.90
Depth:
8.90
Language:
English
In this thoughtful guide for novice and veteran educators alike, Baruti K. Kafele takes readers on a reflective journey designed to reignite their passion for teaching. Kafele's 50 questions and penetrating insights reveal how you can
Inspire students of all racial, ethnic, and socioeconomic backgrounds to strive for academic excellence;
Develop strong relationships with students, their parents, and the greater community;
Address the challenges and promises presented by millennial learners; and
Boost your motivation and excitement about teaching despite entrenched obstacles and daily frustrations.
Replete with ideas for strengthening your practice and investing in student success, this book is an indispensable companion for teachers who want to give their absolute best in the classroom at all times and under all circumstances.
Baruti K. Kafele is a highly regarded teacher, administrator, and speaker and is the author of several books, including The Principal 50: Critical Leadership Questions for Inspiring Schoolwide Excellence.
Also in
Teaching Instruction