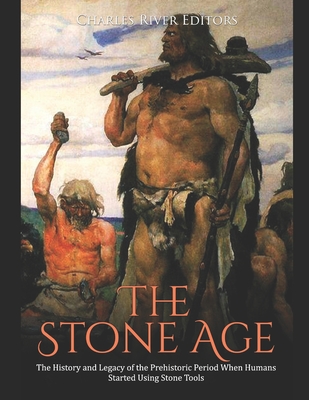 The Stone Age: The History and Legacy of the Prehistoric Period When Humans Started Using Stone Tools
Paperback
ISBN13:
9798729467174
Publisher:
Independently Published
Published:
Mar 28 2021
Pages:
48
Weight:
0.30
Height:
0.10
Width:
8.50
Depth:
11.02
Language:
English
*Includes pictures
*Includes a bibliography for further reading
The early history of Earth covers such vast stretches of time that years, centuries, and even millennia become virtually meaningless. Instead, paleontologists and scientists who study geochronology divide time into periods and eras. The current view of science is that Earth is around 4.6 billion years old, but despite all of the scientific advances made in the past few centuries, including an enhanced understanding of Earth's geological past, relatively little is known about the planet's early history. In a modern study of prehistoric man, the twenty-first century mind may struggle with the vast timeline of what we call the Stone Age. Most authorities set the pre-human and human occupation of the planet at three to four million years in the past. From our perch in today's technological age with its relatively quiet climate, charting the journey of ancient humans to preeminence among Earth's life forms is an unsettling effort.

1 different editions
Also available
Also in
General World History