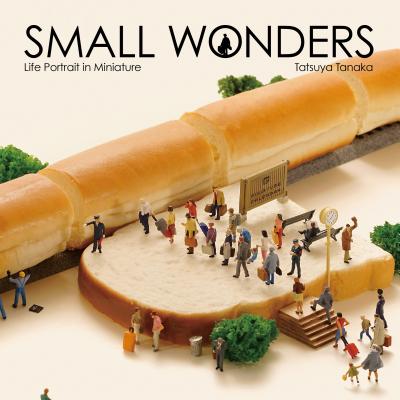 ISBN10:
4865050779
ISBN13:
9784865050776
Publisher:
Nippan Ips Co Ltd
Published:
Aug 15 2017
Pages:
128
Weight:
1.40
Height:
0.70
Width:
8.40
Depth:
8.30
Language:
English
You can row a boat made of chili. You can enjoy an easy morning stroll among asparagus trees. You will be excited alongside the racetrack, which is actually the surface of a vinyl record.
In this miniature world life looks ordinary--yet from a different perspective.
Japanese photographer Tatsuya Tanaka started posting miniature pictures every day in in 2011, calling it Miniature Calendar. Since then more than 2,000 images have been posted on his website, and he now has 950,000+ followers on Instagram and gets 170,000+ likes on Facebook.