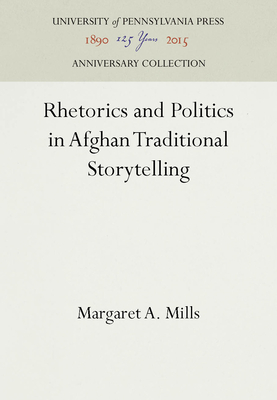 ISBN10:
0812281993
ISBN13:
9780812281996
Publisher:
Univ Penn Pr Anniversary Colle
Published:
Nov 29 1991
Pages:
408
Weight:
1.60
Height:
1.20
Width:
6.30
Depth:
9.30
Language:
English
This book presents an ethnopoetic translation and an interpretation of an evening of story­telling which took place in rural Afghanistan in 1975. Three years before the Marxist coup, two Muslim elders from Herat province were asked by a Marxist subgovernor to spend an evening telling traditional stories to an American woman.
The storytellers wittily integrated themes of sense and nonsense, gender and sexuality, religion and public and private social control in thirteen recorded stories, here translated in full. In interpreting texts, Margaret A. Mills argues for a rhetorical sophistication among adept traditional performers which enables them to mount performances of traditional materials which are highly, and in this case slyly, sensitive to the political and social identities of self and audience. Such identities are in part negotiated and constructed via the performances. Noting that Afghan culture has traditionally posited noninstitutional religious authority against central government institutions, Mills points out certain ironies and tensions which recur as the stories unfold in the presence of the government bureaucrat. Using this evening of stories as an example, the author asserts that the creation of narrative meaning makes use of both intertextual and interpersonal relationships. This extended performance suggests Afghan perspectives on the integration of narrative and social critique, of religious authority and private ethics, of the real and the fantastic, the serious and the ludicrous, which challenge common western notions about genres of literary production (written and oral) and social interaction.