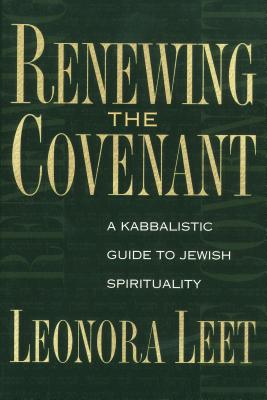 Renewing the Covenant: A Kabbalistic Guide to Jewish Spirituality
Paperback
Currently unavailable to order
ISBN10:
0892817135
ISBN13:
9780892817139
Publisher:
Inner Traditions
Published:
Mar 1 1999
Pages:
272
Weight:
0.96
Height:
0.72
Width:
6.04
Depth:
8.99
Language:
English
A guide to how meditations and principles from the Kabbalah can be used to profoundly renew spiritual practice.
- Reveals transformational meditations and visualization exercises based on the profoundest truths concealed in the Kabbalah.
The covenant that bound God to the Patriarchs in a special relationship of obligation and empowerment was renewed by God with Israel at Sinai and Moab. Each of these three Jewish covenants can be associated with a particular spiritual practice: the Patriarchal Covenant with Father Isaac's practice of meditation; The Sinai Covenant of Holiness with the observance of the Sabbath required in its Ten Commandments, and the Moab Covenant of Love, comprising the entire Mosaic Torah, with the practice of prayer instituted there. In Renewing the Covenant, Leonora Leet shows how this ladder of increasingly demanding and potent covenantal practices can enable one to ascend to ever higher levels of mystical Judaism.