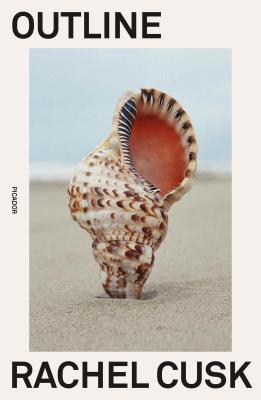 Outline
Paperback
Series: Outline Trilogy, Book 1
Publisher Price: $17.00
ISBN10:
1250081548
ISBN13:
9781250081544
Publisher:
Picador
Published:
Feb 9 2016
Pages:
256
Weight:
0.50
Height:
0.70
Width:
5.40
Depth:
8.10
Language:
English
This book is like yoga for your mind, in that it can kind of hurt or feel strange in the moment, but as you're walking down the street later that day you'll feel a little lighter in your limbs. OK, now that that's out of the way, I can definitely see people thinking this book is boring. But there are passages in the book which are so true and poignant and that point out such beauty and pain in everyday life that you'll need to share them with someone. It's incredibly meditative, there's no explosions or murder or even really any plot aside from a writer conversing with 10 different people in Greece.--Jordan
-----
A Finalist for the Folio Prize, the Goldsmiths Prize, the Scotiabank Giller Prize, and the Baileys Women's Prize for Fiction
One of The New York Times' Top Ten Books of the Year. Named a A New York Times Book Review Notable Book and a Best Book of the Year by The New Yorker, Vogue, NPR, The Guardian, The Independent, Glamour, and The Globe and Mail
Chosen as one of fifteen remarkable books by women that are shaping the way we read and write in the 21st century by the book critics of The New York Times
Rachel Cusk's
Outline
is a novel in ten conversations. Spare and lucid, it follows a novelist teaching a course in creative writing over an oppressively hot summer in Athens. She leads her students in storytelling exercises. She meets other visiting writers for dinner. She goes swimming in the Ionian Sea with her neighbor from the plane. The people she encounters speak volubly about themselves: their fantasies, anxieties, pet theories, regrets, and longings. And through these disclosures, a portrait of the narrator is drawn by contrast, a portrait of a woman learning to face a great loss.