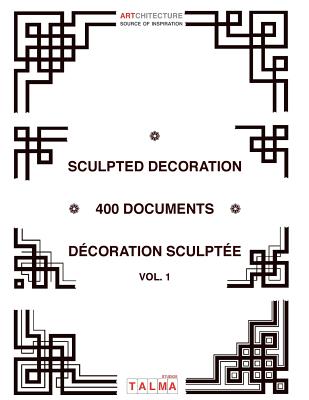 Sculpted Decoration - 400 documents vol. 1 - Décoration sculptée
Paperback
Series: Artchitecture
Publisher Price: $24.90
ISBN13:
9791096132096
Publisher:
Shakespeare & Co Paris
Published:
Nov 29 2016
Pages:
102
Weight:
0.57
Height:
0.21
Width:
8.50
Depth:
11.00
Language:
Multiple Languages
This reissue of an architectural book from the end of the 19th century consists of 400 documents of sculpted decoration of various styles presented on 192 plates divided in two volumes.
There are no texts, only large images of allegories, blazons, candelabra, caryatids, capitals, chimneys, crests, knots, staircases, windows and baptismal fonts (vol. 1).
1 different editions
Also available
Also in
General Architecture