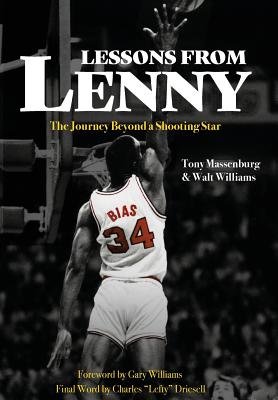 Lessons from Lenny: The Journey Beyond a Shooting Star
Hardcover
Publisher Price: $27.95
ISBN10:
0999532006
ISBN13:
9780999532003
Publisher:
Lightning Source Inc
Published:
Nov 30 2018
Pages:
210
Weight:
1.02
Height:
0.63
Width:
6.00
Depth:
9.00
Language:
English
June 17, 1986: Len Bias, the best college basketball player in the country, achieves his dream and is drafted by the NBA Champion Boston Celtics. Less than forty-eight hours later, he dies.
It's the end of innocence at the University of Maryland, and it's The Beginning.
The shocking death of a superstar is national news and unleashes a tidal wave of coverage, condemnation and legislation so punitive that some have called it a great stain on the American justice system.