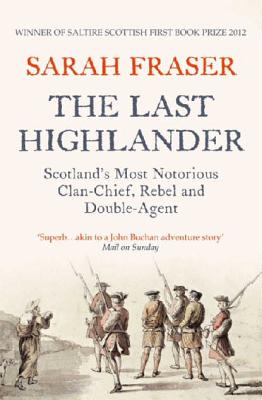 ISBN10:
000722950X
ISBN13:
9780007229505
Publisher:
Harpercollins
Published:
Aug 6 2013
Pages:
402
Weight:
0.70
Height:
1.20
Width:
5.20
Depth:
7.70
Language:
English
THE
NEW YORK TIMES
BESTSELLER PERFECT FOR FANS OF
OUTLANDER
The true story of one of Scotland's most notorious and romantic heroes.
He was a spy, a clan-chief, a traitor. A polyglot, a deserter and a man of philosophy.
Simon Fraser, Lord Lovat, was the last of the great Scottish chiefs - and the last nobleman executed for treason. In life, his wit, ambition and dubious sense of morality kept him in the thick of political intrigue. With a taste for risk and determined to make his fortune, Lovat made pacts with Catholics and Protestants, Scots and Englishmen.