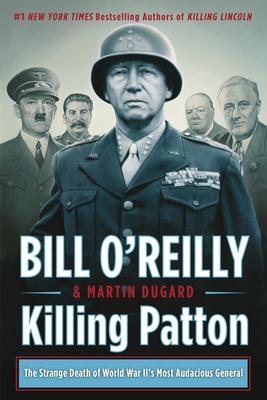 ISBN10:
1250070740
ISBN13:
9781250070746
Publisher:
Griffin
Published:
Sep 25 2018
Pages:
368
Weight:
0.70
Height:
1.10
Width:
5.30
Depth:
8.20
Language:
English
Readers around the world have been enthralled by Killing England, Killing the Rising Sun, and Killing Reagan--riveting works of nonfiction that journey into the heart of the most famous murders in history.
In Killing Patton, Bill O'Reilly and Martin Dugard recount the dramatic final months of World War II in Europe, and General George S. Patton Jr.'s invaluable contributions to the Allied victory.
General Patton died under mysterious circumstances in the months following the end of World War II. For almost seventy years, there has been suspicion that his death was not an accident--and may very well have been an act of assassination.
Killing Patton
takes readers inside the final year of the war and recounts the events surrounding Patton's tragic demise, naming the many powerful people who wanted him dead.
2 different editions
Also available
Also in
Military Biographies