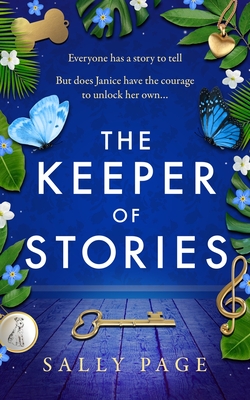 The Keeper of Stories
Hardcover
Publisher Price: $25.99
ISBN13:
9798212169882
Publisher:
Blackstone Pub
Published:
Jan 24 2023
Weight:
1.05
Height:
1.10
Width:
6.20
Depth:
9.00
Language:
English
A charming, uplifting debut novel--full of humor and depth--that has taken readers around the world by surprise.
Everyone has a story to tell. But does Janice have the power to unlock her own?
She can't recall what started her collection. Maybe it was in a fragment of conversation overheard as she cleaned a sink? Before long (as she dusted a sitting room or defrosted a fridge) she noticed people were telling her their stories. Perhaps they had always done so, but now it is different, now the stories are reaching out to her and she gathers them to her ...
2 different editions
Also available