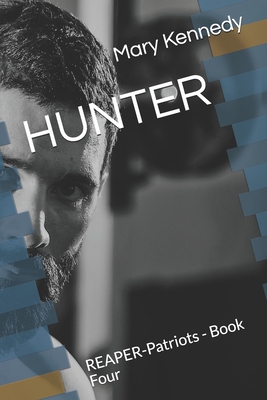 Hunter: REAPER-Patriots - Book Four
Paperback
Series: Reaper-Patriots, Book 4
ISBN13:
9798519270236
Publisher:
Independently Published
Published:
Jun 11 2021
Pages:
282
Weight:
0.84
Height:
0.59
Width:
5.98
Depth:
9.02
Language:
English
Hunter Michaels has watched both of his brothers find their place and their wives at REAPER-Patriots. He has zero interest to follow in their footsteps, but he is committed to protecting them all. When a suspicious woman steps foot in the compound asking for protection, he doesn't believe a word of it. Worse, she's gorgeous and makes his body feel things he shouldn't! Finding her voluptuous body naked in front of him was the worst possible thing that could happen to him. Or maybe, it was the best.

Megan Scott is out to avenge the death of her sister and to bring down the motorcycle club with ties to the KKK and the Nazi party. The problem is she's so over her head even an Olympic swimmer couldn't help her backstroke her way out. When she goes one step too far and finds herself beaten and near death, she's shocked to wake in the house of the handsome Hunter Michaels. Now, she has to learn to trust Hunter. More than that, she has to earn his trust and in the process find the lost artworks, put her sister's killer behind bars, and not lose her heart to Hunter. Good luck with that.