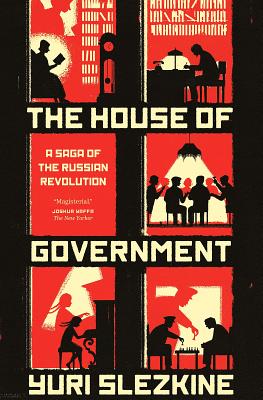 ISBN10:
0691192723
ISBN13:
9780691192727
Publisher:
Princeton Univ Pr
Published:
Jun 18 2019
Pages:
1128
Weight:
3.25
Height:
2.20
Width:
6.10
Depth:
9.10
Language:
English
The epic story of an enormous Soviet apartment building where Communist true believers lived before their destruction
The House of Government
is unlike any other book about the Russian Revolution and the Soviet experiment. Written in the tradition of Tolstoy's
War and Peace
, Grossman's
Life and Fate
, and Solzhenitsyn's
The Gulag Archipelago
, Yuri Slezkine's gripping narrative tells the chilling true story of an enormous Moscow apartment building where Soviet leaders and their families lived until hundreds of these Bolshevik true believers were led, one by one, to prison or to their deaths in Stalin's purges. Drawing on letters, diaries, and interviews with survivors, and featuring hundreds of rare photographs, this epic story weaves together biography, literary criticism, architectural history, and fascinating new theories of revolutions, millennial prophecies, and reigns of terror. The result is an unforgettable saga of a building that, like the Soviet Union itself, became a haunted house, forever disturbed by the ghosts of the disappeared.
1 different editions
Also available