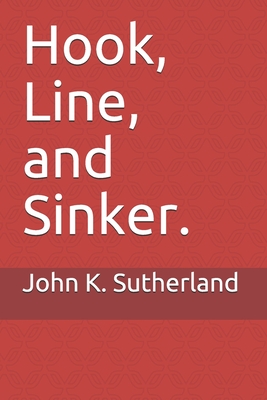 Hook, Line, and Sinker.
Paperback
ISBN13:
9798729362776
Publisher:
Independently Published
Published:
Mar 27 2021
Pages:
166
Weight:
0.51
Height:
0.35
Width:
5.98
Depth:
9.02
Language:
English
Cassie, the respectable one of the thirteen-year-old Sinclair twins, escaped from her threatening environment one night, and swam across the lake to avoid her twin sister, Meg's, many, male 'friends'. Much older friends. That evening, dripping wet after her swim, almost naked, and exhausted, she was unofficially 'adopted' by Mrs. Robertson. She was brought to live under the same roof as Malcolm Robertson, eighteen, Mrs. Robertson's son, who was rarely at home, studying for exams and preparing for university and medical school. Mrs. Robertson saw the difficulties with a precocious and well-developed thirteen year old, and a hormonal youth, and kept the pair of them apart. They were not even allowed to meet, but their paths did cross in other ways. It was not hard for them to fall in love, despite never meeting each other. Each learned so much about the other in those few weeks and months before Malcolm went away to university.Some years after that, Cassie went to live with a distant aunt as she herself graduated to become a teacher.When she was twenty-three, her uncle... the only one of her family that she had any affection for, died, and at the same time she got a job offer at the same school that Mrs. Robertson taught at.She returned for the funeral and, arriving late, she decided to stay with her own estranged family for just one night, before going to see Mrs. Robertson.The next morning, with her own family out of the way, whooping it up on her uncle's meager savings, she decided to sunbathe on the dock. She was alone, she would sunbathe nude.Everything went wrong.She nudged one of the pilings on the dock and caused a tackle box full of fishhooks... three-pronged varieties... to fall on her. She thought she was being attacked by wasps and instinctively tried to sweep them off her. She learned her mistake the hard way. Fishhooks were embedded everywhere across her body. The pain was unbearable.She had her sister Meg's phone with her, rather than her own after Meg had left that morning taking hers with her.She phoned old Doc Robertson. She could trust him.