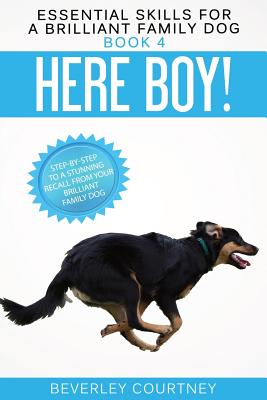 ISBN10:
191643763X
ISBN13:
9781916437630
Publisher:
Lightning Source Inc
Published:
Jul 30 2018
Pages:
76
Weight:
0.25
Height:
0.16
Width:
6.00
Depth:
9.00
Language:
English
You've got your new dog, you've got the bowl, the collar and the lead. Now what? This puppy doesn't seem to understand anything you say! You got your pet to be your companion - and yet all you seem to do is yell at her!
Let's change this right away: instead of focussing on what you don't want your dog to do, focus on what you do want. Instead of having unnecessary battles over trivia, build up terrific games your dog longs to play with you. Soon your unruly dog will be saying, Yes? What would you like me to do for you?