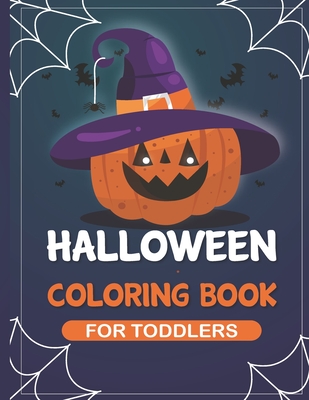 Halloween Coloring book for Toddlers: A Collection of Fun and Easy Happy Halloween Day, bat, Pumpkins, ghost, VAmpire, spider, mummy, monster, costume
Paperback
Series: Halloween Coloring Book, Book 1
ISBN13:
9798686267510
Publisher:
Independently Published
Published:
Sep 15 2020
Pages:
102
Weight:
0.57
Height:
0.21
Width:
8.50
Depth:
11.02
Language:
English
It contains A Collection of Fun and Easy Happy Halloween Day, bat, Pumpkins, ghost, VAmpire, spider, mummy, monster, costumes, Happy Halloween Coloring Pages for Kids, Toddlers and Preschool Kids that will inspire your child and keep him/her motivated.
This gift is a must-have present for your kids. Get ready to see forward progress over time.
It is cool halloween coloring book For Toddlers And Preschool .
Your children will learn coloring and get motivated by offering them repeated fun experiences with this halloween coloring book .
Kids can use pencils, paint or felt tip and they can then pin up the best coloring pages in their rooms.
Each drawing is high quality that will appeal to make the little ones grab their favorite pens and start coloring!The coloring books also makes a perfect gift for kids that love halloween Day.
No more trying to figure out what the kids will do next, it's all here!
Easter Coloring Book For Toddlers And Preschool Kids
Easter Coloring Book for Toddlers: Pages with halloween objects,
halloween toddler
halloween for toddlers
halloween coloring books for kids ages 2-4
my baby loves halloween
halloween fun
halloween coloring books for toddlers
halloween coloring books for kids ages 4-8
halloween kids books
halloween books for kids 3-5
halloween books for kids 7-9
halloween books for kids 5-7
halloween coloring book for kids
halloween books for toddlers
toddler halloween books
halloween books for kids 1-3
halloween books for babies
Also in
Activity & Coloring Books