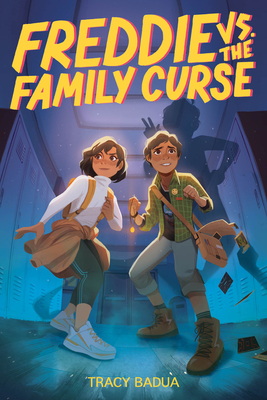 ISBN10:
0358612896
ISBN13:
9780358612896
Publisher:
Clarion Books
Published:
May 3 2022
Pages:
256
Weight:
0.70
Height:
1.10
Width:
5.60
Depth:
8.00
Language:
English
In this thrilling and hilarious middle grade adventure, a young Filipino-American boy must team up with his ancestor to break the curse that's haunted their family for generations . . . or be trapped in an amulet forever.
Freddie Ruiz is cursed.
While other people may have bad days, Freddie and his family have had bad generations: from bird poop splatting on him during picture day to the many tumbles and trips that earned him the nickname Faceplant Freddie. He's learned to lay low and keep himself out of trouble--which means no fun, no friends, and definitely no risks.
1 different editions
Also available
Also in
General Juvenile Fiction